Installing Rhino
NuVu users Rhino5. The trial version will function fully for 90 days in trial mode.
Download Rhino
Enter your email in order to download the program.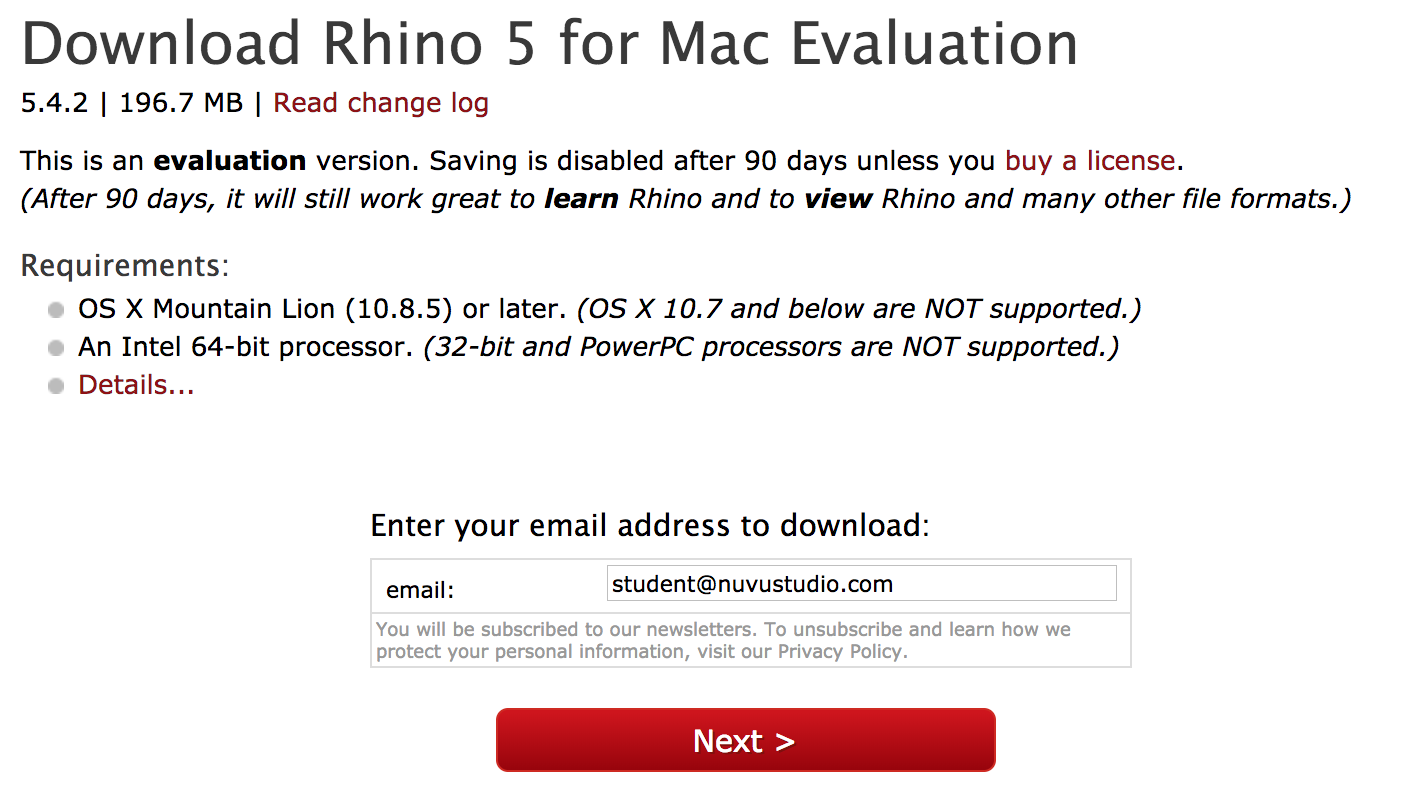 You will receive an email with license information.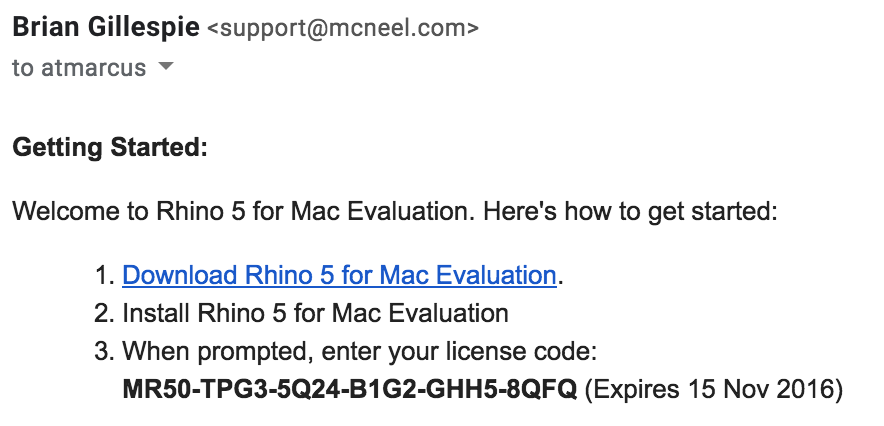 In Rhino, go to Preferences (or Options on a PC)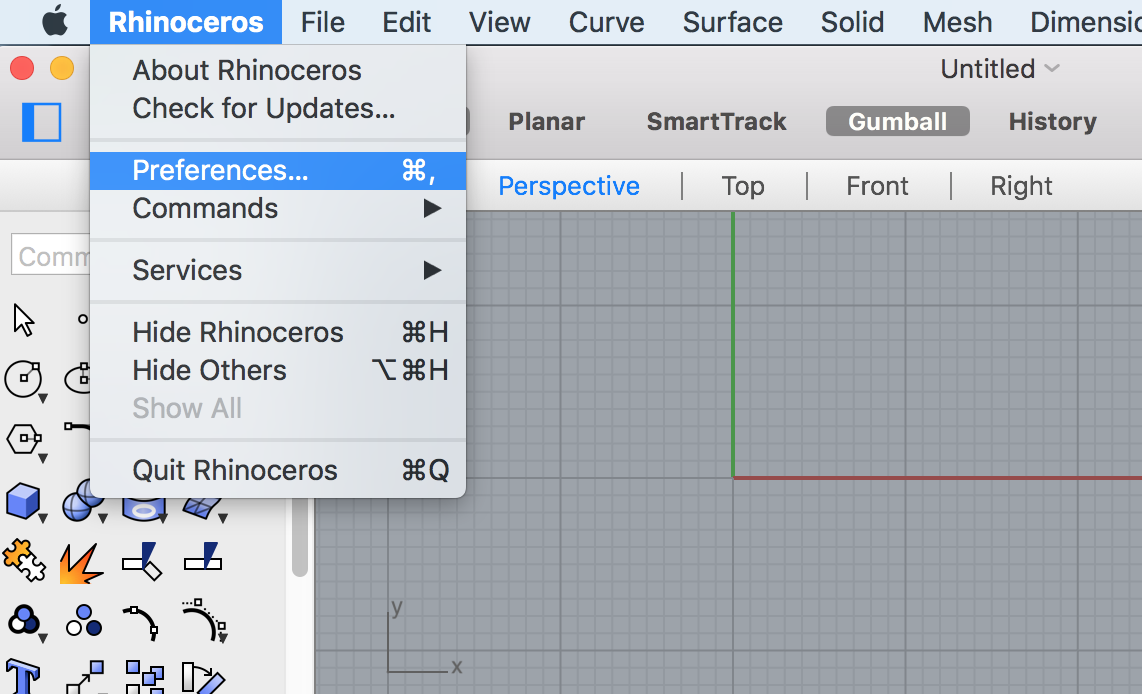 Select Licences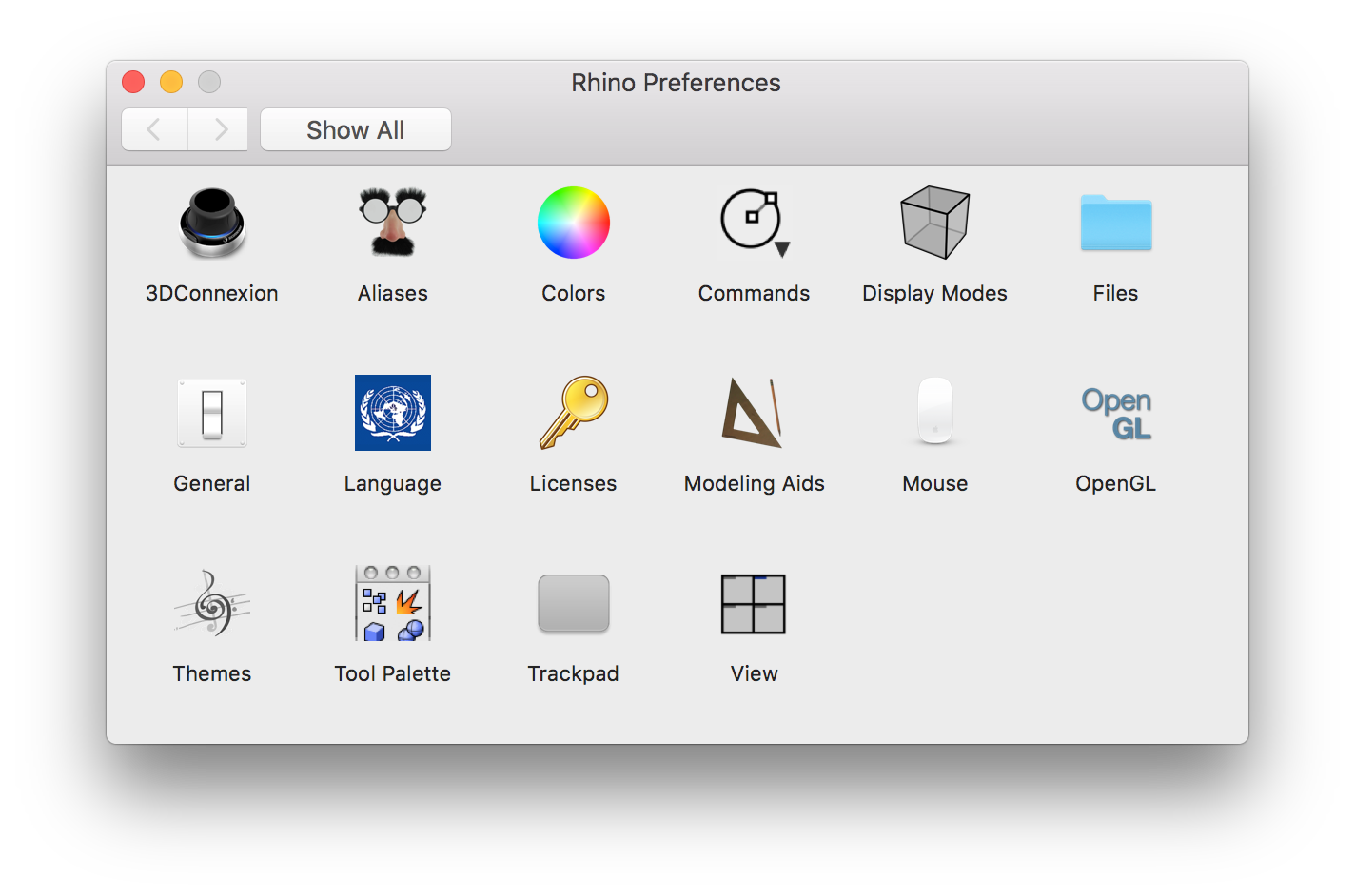 Copy and paste the information provided to you in the email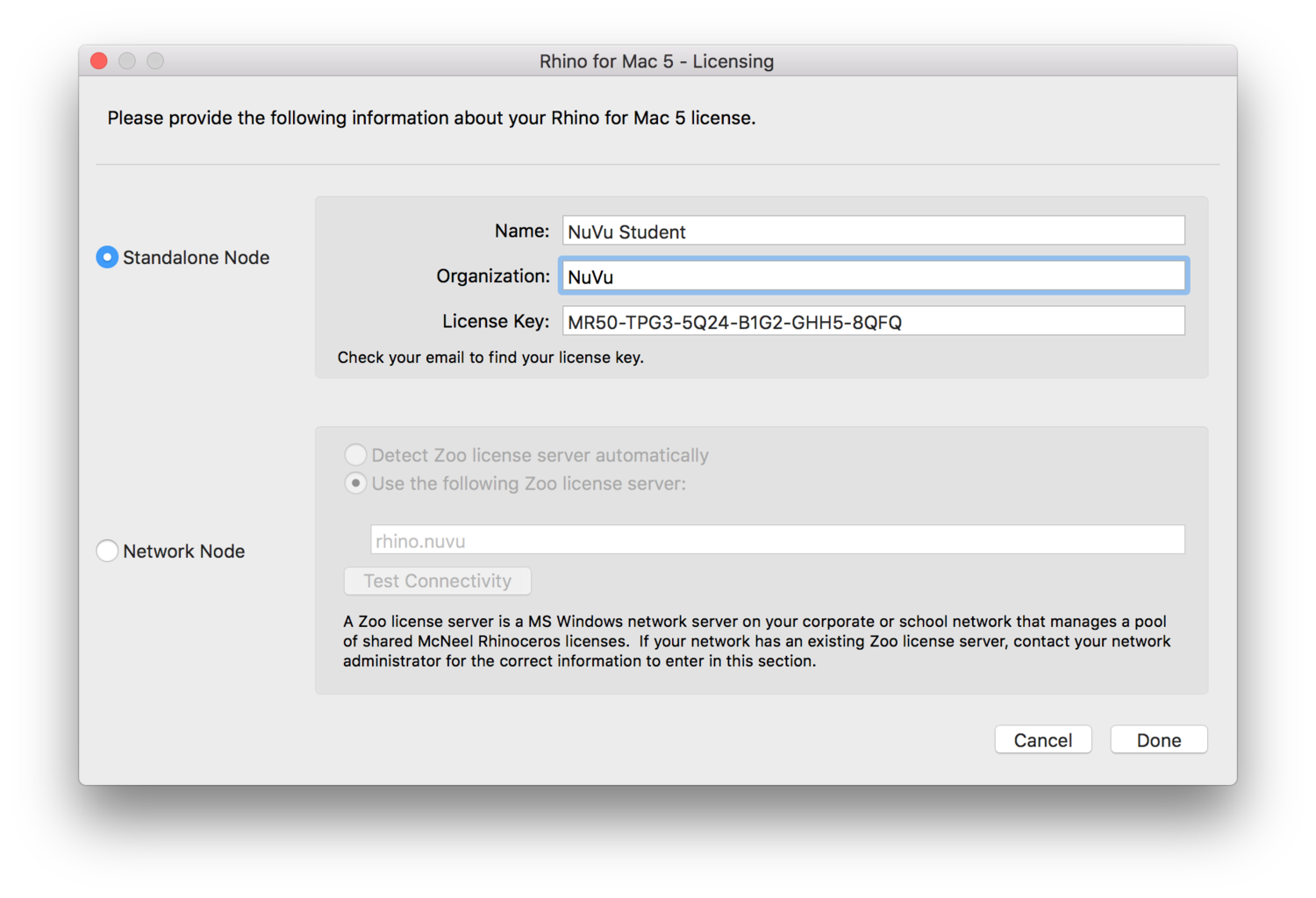 Click Done. You are good to go for 90 days!