To change the Project Description, click on the Gear Icon next to the project name.

Click on the TRANSCRIPT shade. The "Description for Transcript" text box will appear.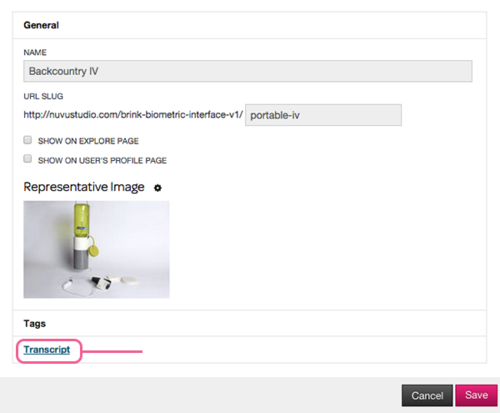 Type in a 1 sentence description of the project. The sentence should be clear, concise, and comprehensive.
Examples:
The Reaction Housing System is a rapid response, short-term housing solution.
The Backcountry IV is a portable heated IV for extreme climate situation and/or high altitude climbers suffering from hypothermia or dehydration.