Since our launch in 2010, we've been fine-tuning our design process and studio model through our full-time NuVu Innovation School located in Cambridge, Massachusetts. Over the years, visiting teachers and school leaders would ask us, "How can we do this in our schools and classrooms?" They also shared their struggles integrating project based learning, programing their innovation and maker spaces, and using technology effectively in classrooms. In 2015, we decided to do something in response to this challenge and launched NuVuX.
Our NuVuX initiative consists of a number of services and components that build creativity, innovation and design within a school or organization. We work with each partner to design a comprehensive plan built on these basic components with a goal of lasting impact.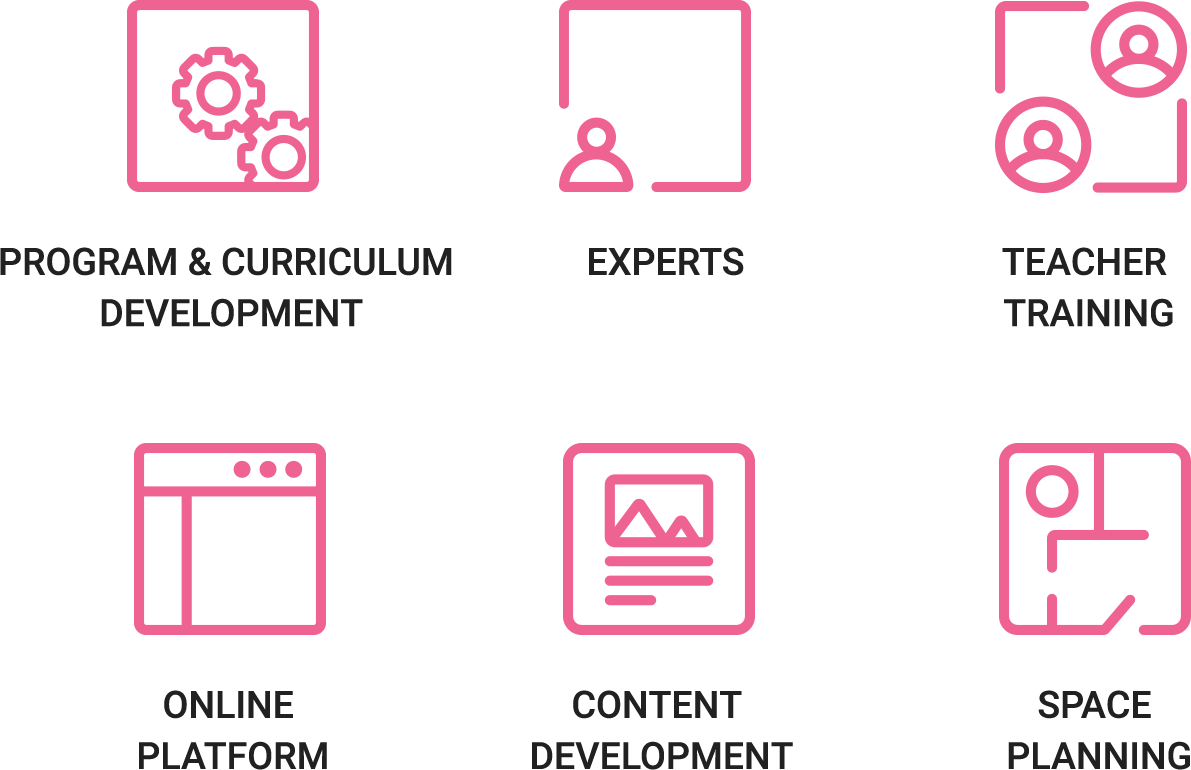 Through NuVuX, we've expanded our studio model to schools around the world, impacting teachers and inspiring students to become creative explorers. To learn more about NuVuX and how we can work with your school or organization, visit our Offerings page. To learn more about our national and international NuVuX partners, please visit our Partners page.